Paris, France Travel Tips by Ron Khy
---
So you're going to Paris for a bit of culture, huh. Sit down and read foo.
This could be your beautiful picture in Paris y'all. VIVE LA FRANCE!
Preface: Paris is my second hometown for me in a sense. My mom's Chinese family escaped Cambodia and instead of going to LA like most; they ended up in Paris with a lot of other Cambodians/Teochew and Viet refugees. (Shouts to the French for Hennessy) . I've traveled to Paris over 29 times so I would say I know almost all of the neighborhoods.
Like you though, I'm very American. Too American. Coca Cola refills American. Hot Pockets American. However, I've discovered quite a few tips to survive in Paris and become local throughout the years. While you may want to do the touristy, get on a bus and hop off a bus tour shit; I'm sure you want to feel lost and get inspired like all the people on Instagram do. It's very easy to do that though; it's so different.
B4 You go Crepe-ing all over Paris
Before your flight: I always have to mention this but call your bank and credit card companies before you land and inform them of your international travel. I've brought many friends with me on these trips and they forget about the one credit card they want to use to buy chocolat and it gets declined. It's embarassing. Get your shit together.
Cell Phone / Data Abroad: If you are a T-Mobile user like all of Garden Grove and 626- you are in luck! T-Mobile roams free to France. Free texts, discounted calls (30cents a minute), and 3G data! (3G SUCKS THOUGH, but good enough for email and IMESSAGE). Here are some suggestions though for better internet options in Paris:
The Beverly Hills Option: Wifi Box like the SOLIS/Skyroam. I use this all the time myself. It's a portable box that gives you data via wifi access point. It averages out to about $9 a day for solid, fast 4G/Almost LTE internet (1GB for $9). Very pricy but this is the best option if you want to IG story, snapchat, and check internet every time you get a break. Bonus: multiple devices can share the data so you can split the price up with other people. Link: https://www.skyroam.com/solis
The Downtown LA Option: Get a sim card from the airport. It's super cheap. 20GB of data for like $40. There is many places at the Charles De Gaulle Airport you can buy the Orange pre paid sim card. Or you can even buy this on Amazon and land with sim card already installed. The downside is you have to change sim cards and keep your American one safe. I've lost my sim card before and Tmobile charged me $25 when I got back stateside. Bummer. Downsides also: no american number but if you are an IPhone user, IMessage still works. Link: type orange holiday europe on Amazon.com
The Metro from Hollywood to Downtown option: Pay your carrier $10-15 a day for internet and roaming. I haven't done this in a while but when I had Kevin Gates – 2 Phones; Verizon taxed me $130 for 5 days. You might want to check with your carrier to see what the plan is abroad but most of the time, they are taxing your ass for data for sure. I think they tried to sell me 200MB for $10? Like 200 MB bro? I shit 200gb in one IG story.
The El Monte option: Just use Wifi at the hotel and look for Wifi at Mcdonalds/Starbucks. If you're really on a budget, just wait until you have Wifi at your hotel/airbnb or look for wifi at any restaurant. There's beauty in getting lost…right?
POWERING ALL YOUR TINGS
You definitely need to sort out power before you fly out. PS, I will not be held liable for anything you break. HEHE. You'll mainly need adapter plugs. France and most of Europe except England uses this weird round plug:
First, what they say is true: Don't bring a hair dryer or curler overseas. These items run on 110Volts but Europe is much powerful at 240volts. Your shit going to overheat and possibly explode. Most hotels and AIRBNBs come equipped with this anyway so save the luggage space for all the stuff you're going to buy me.
Adapters/Converters: you ONLY need a heavy and expensive converter box if your electronic power bricks/chargers isn't rated for 110-240VOLTS. The picture below will show you what you need to look for on your chargers/adapter plugs. Most laptop chargers, USB charge bricks, and phone chargers have ratings on the cord that say it works in 110-240Volts. If your electronic says this, you DON'T need a converter box and you can buy adapter plugs. In my experience, all apple products and chargers go both ways on 110/240, and most USB devices that charge via cable are safe as well. See below for what to look for on your USB chargers/laptop bricks/etc.
If you want the ultimate travel accessory, buy this on Amazon. I take 2-3 of these with me when I travel and it's CLUTCH.
https://www.amazon.com/Adapter-Worldwide-Universal-Adaptor-Charging/dp/B01DJ140LQ/ref=sr_1_12?keywords=usa+to+france+plugs&qid=1559723626&s=gateway&sr=8-12

What To Do When You Land in Paris Land
So the first hour of you arriving is the most crucial/scary for those who have never been to Paris. Or so everyone says. It's just dudes with AK47's and rottweilers walking around the airport freely- it's fine.
First things first: CDG (Charles de Gaulle, a WW2 French Military General and Former President) is one confusing airport. I feel sorry for you already depending upon which terminal you land. If you land in the main one; you're all set with Mcdonalds in the main terminal! (the other one has it on departures level….) It's almost one of my least favorite airports besides LAX; but you'll figure it out. Once you land, you need to enter passport control. The French customs kiosks are pretty straightforward though; they just look at your passport and give you that almighty coveted CDG, Paris France Stamp. Once thru here, you will enter a weird network of tunnels and escalators to grab your bags. This process usually takes me about an hour so use the restroom when you get off the plane. Once you grab your bags, head to either the train station or Uber door.
First French word lesson: LA CLIME
Air conditioning. You'll need to learn this word when getting in ubers. They'll ask you about la clime. Just give a big thumbs up. Yeahaite.
THREE WAYS TO ESCAPE CHARLES DE GAULLE AIRPORT
TAXI: DO NOT TAXI. DO NOT TAXI. DO NOT TAXI. DO NOT TAXI. I don't mean to sound like an Uber homer; but of the ten times I've ridden a taxi in Paris; most of them tried to scam me and ask for money. On top of that, they're pretty rude about it. This is common. Google Paris Taxi Scam. Some even drove me to an ATM and demanded I get money. Pretty daunting if you don't speak French. If you about this life and love confrontation; then go for it. Remind me to never date you. I'm not saying all Parisians taxis are bad – but buyer beware.
UBER: Unlike cabs, UBER DRIVERS R MAD NICE IN FRANCE. Even though most won't speak English; you don't have to say anything. Point A to Point B. Super easy. Uber is decently affordable in Paris too (at least over NYC). If you call Uber from CDG, it'll tell you which PORTE or DOOR to stand at for the Uber pickup zone. Make sure you are in the Uber pickup zone though before because they're kind of out of the way. Follow the signs in the airport for the Uber zone. Bonus tip: ask them to play French rap! AND LA CLIME.
The Train/Metro. FYI: this cost about $20 per person so if there's more than one of you; just split the Uber. If you are by yourself like me and don't mind lugging luggage around- the train and metro are relatively easy. Find the signs in the airport that take you to RER B/TRAINS To Paris. From the train hall, head to the floor with the office and ticket machines. You can buy a metro ticket, or book of tickets called carnets and a subway pass to get from RER B to any of the major stations in Paris to change (Chatelet, Gare Du Nord, etc). The machines have an English option so just hit the button for the Union Jack Flag (UK). If you don't know what the England flag looks like see below. I'll cover more about the metro and carnets and metro cards in another section after this.
Now That You're In the City and
Some Basic French Words
SAFETY TIPS: Paris is VERY safe if you stay in the areas you need to stay in. However, just wanted to warn you about two well known uncomfortable situations in Paris.
PICK POCKETS are a thing. I have had over 8 friends get pick pocketed over ten years. It happens to those who even hold onto their phone. Just be careful in public that you have a grip of all your things because the French have some of the best finessers on the planet. They even warn you about the pick pockets on the subway announcements in English. I suggest leaving your passport at home, and only take with you money and one debit/credit card for the day so if something happens; so you're not screwed entirely.
Second: Gypsies. Gypsies are at all the tourist spots. They will try to pick pocket you and distract you with clipboards and follow you around. My number one rule: just say no and keep walking. They speak very good English because they're not French and will fool you into thinking they're American. It's surprisingly how good they are at what they do.
So I know what you're thinking- I need to learn French. You don't actually but you should at least know the basics. Paris is the most visited city in Europe and a lot of people do speak English in most establishments. It may sound untrained to the American ear; but you'll pick it up after a bit once you figure out the cadence. I don't mean to sound stereotypical, but the French speak English like how you've heard it your whole life. Pepé Le Pew.

Here are some of the only French I've ever needed to tell people to use and it's worked so far.
Hello = BONJOUR! (bon-jur)
Please = S'il vous plait? (sil vu play)
Yes = Oui (jeremih, weeeee)
No = Non (no…sounds the same lol)
English? = Anglais? (ong glay?)
Thanks a lot = Merci beaucoup (mer see bow – coup)
How are you? = Comment ca-va? or Comment allez vous? (commo sa va?)
Excuse me = Excusez-moi (you should know this)
Sorry = Pardon (par…then don)
I Don't Understand = Je ne comprends pas (juh nuh com-prend pa)
Where is? = Ou est? (oooooooOOOO ay?)
How Much? = Combien? (com – bien)
Signage:
Toilet/Bathroom = Toilette (they don't say bathroom…just toilet)
Exit = Sortie (you'll see this a lot so I figured I'd add this in)
La Carte = The menu, or you might see the menu lol.
YOUTUBE MORE FRENCH LESSONS. I CAN'T DO EVERYTHING FOR YOU.
FRENCH METRO BABY AND HOW TO GET AROUND PARIS LIKE A LOCAL
If you are going to get around Paris, you HAVE to take their subway system. It's affordable and the only way to really get around without traffic. The Metro, OR, LE METRO, is one of the best subway systems in the world. It is very well connected, and SUPER easy to navigate. If you get lost, you a chump. Don't even think about renting a car. Driving in Paris is probably the most stressful driving I've ever done and traffic can be pretty crappy. Parking also costs an arm and a leg.
IF YOU DONT SUBWAY, PREPARE TO WALK A LOT AND GET PICK POCKETED. WARNING YOU!
Buying tickets from the machine is easy. Go to ANY machine at any subway stop and click on the ENGLAND flag. then the menu will come up for you to buy tickets. I recommend buying a carnet (booklet of 10 tickets) for less than $20 (16 euro I last checked) I think. THESE TICKETS WORK ON THE SUBWAY AND ON THE BUS, AND CERTAIN TRAINS IF YOU ARE TRAVELING BETWEEN IN THE PARIS CITY LIMITS (NOT GOING TO THE SUBURBS, OR THE CASTLE OR DISNEYLAND) .
for those like me who PLAN on traveling a lot, you can buy a subway pass for zones 1-5 for a limited amount of days (3 days, or 5 days, or 1 week). if you are going to use the subway a lot, def get the pass. I get the 1 week pass every week I'm there and I've saved TONS of money. if you new to paris, just get the booklet of tickets below and you will be able to ride any subway or bus or train within the paris city limits.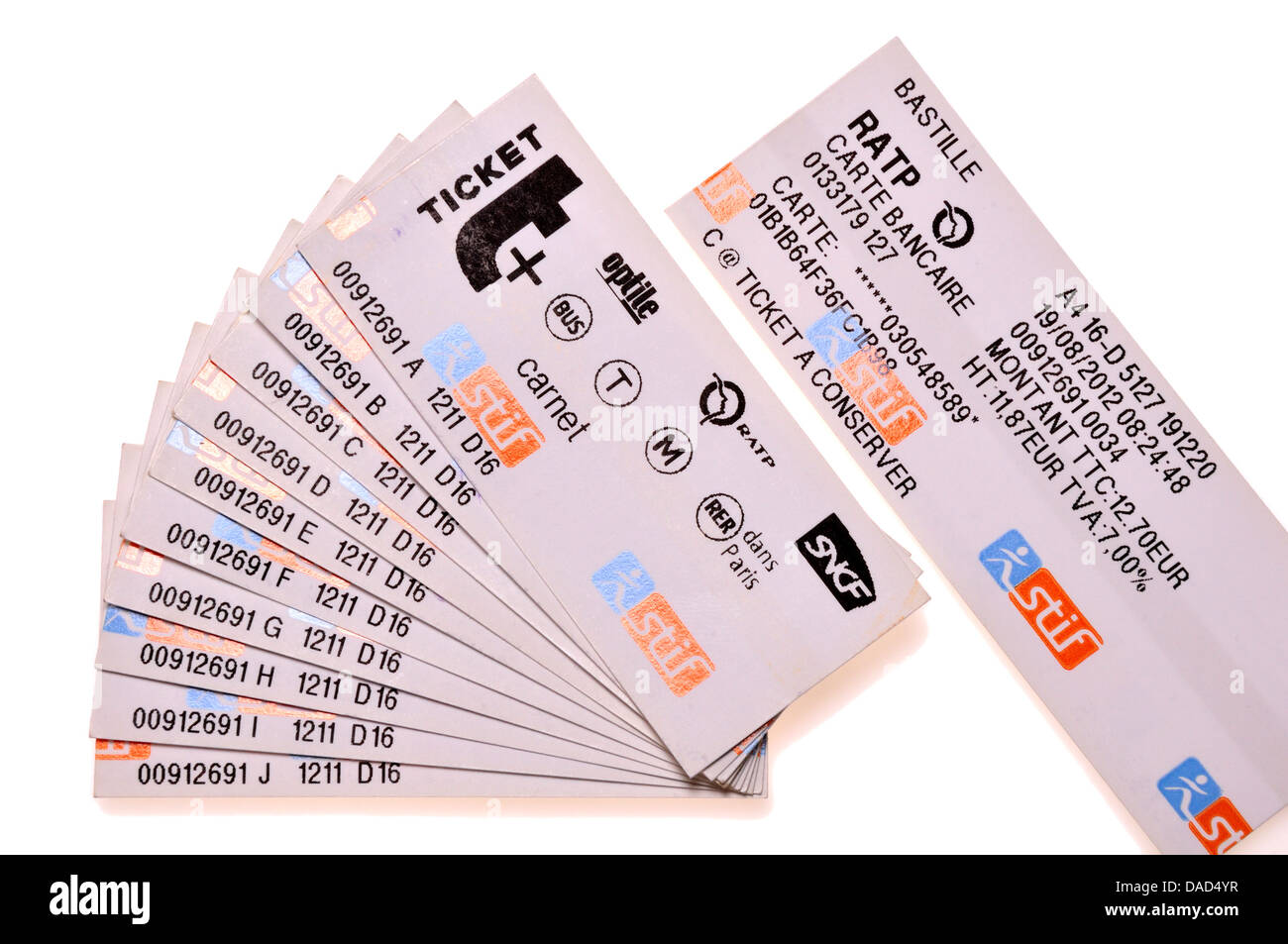 There are regular Metro lines (numbered 1-whatever) and then there's RER Trains (Regional within Paris and it's suburbs) and SNCF (farther out like the castles, etc). Getting around is super easy because you just have to look at where your destination is, and find the nearest station. You can easily locate by looking up the number of the line or the color. If you can't figure this out….You got 99 problems.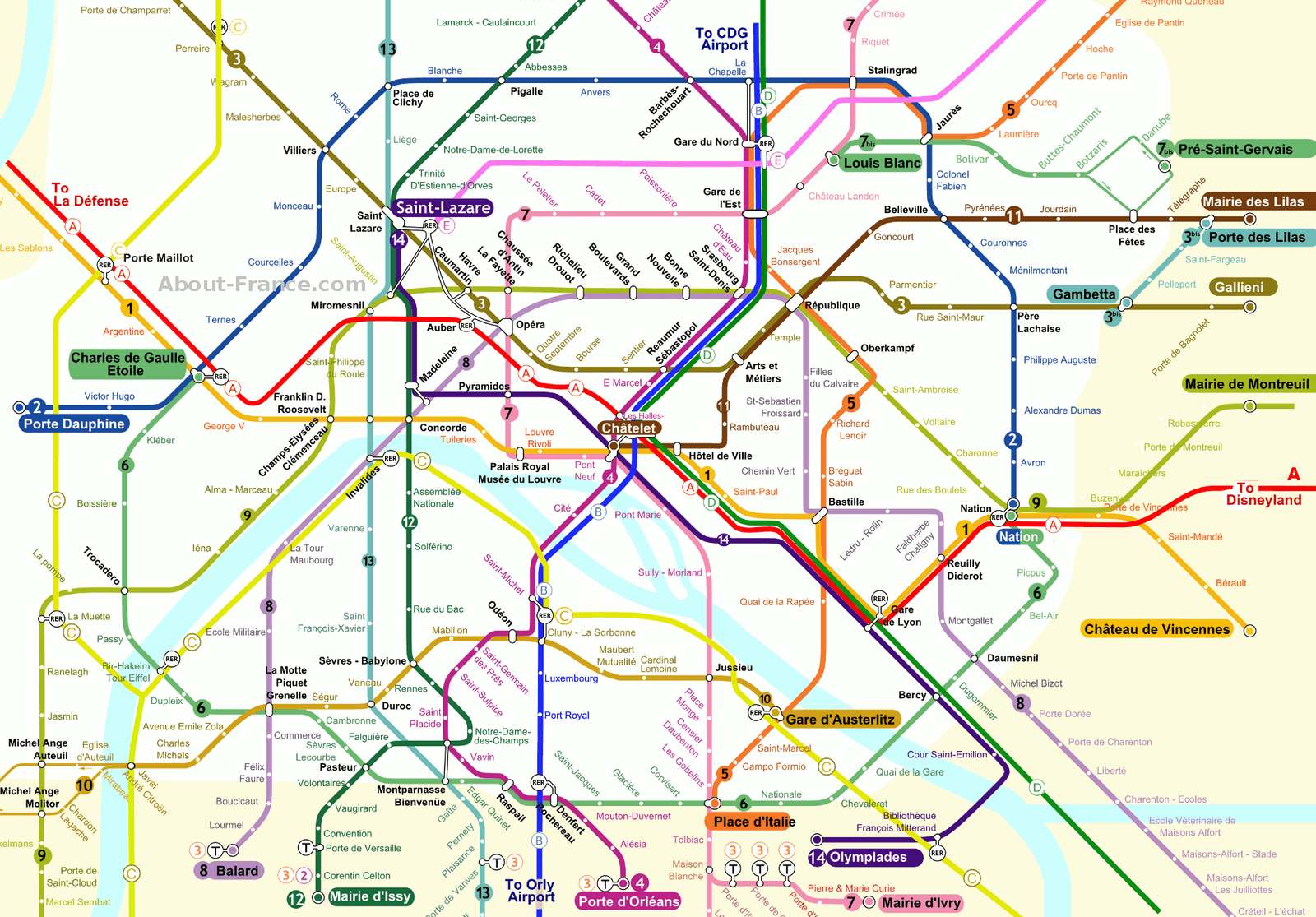 TAKING THE TRAIN TO VERSAILLES (THIS CAN BE VERY VERY CONFUSING FOR n00Bz).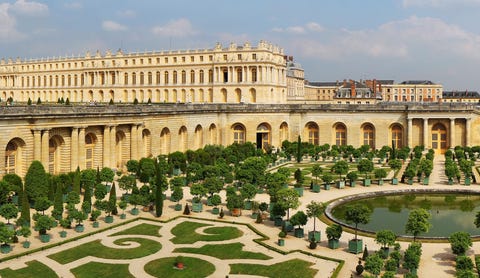 One of my favorite places to waste a day is visiting CHATEAU VERSAILLES. This is that BALLING castle and gardens to visit. Yes, it does get busy. Yes, it has loads of tourist buses. Yes, it's closed on certain days. Yes, you will wait in line. However, it's completely worth it to see where Napoleon was dunkin on them French babes back in the days. However, getting here is a bit tricky because you're going to have to transfer a few times but I will help you out here below.
Please note: the castle/mansion requires admission BUT THE GARDENS ARE FREE TO ROAM! I've taken the train there and just walked around the gardens for FREE!
INFO ON THE CASTLE HERE FOO: http://en.chateauversailles.fr/
VERSAILLES IS LOCATED LIKE 20 MILES AWAY IN THE TOWN OF VERSAILLES. A SUBWAY WON'T GET YOU THERE SO YOU HAVE TO TAKE THE RER C TRAIN ( THE REGIONAL). HOWEVER. YOU WILL HAVE TO BUY A NEW TICKET TO LEAVE VERSAILLES TO GO BACK INTO PARIS BECAUSE ITS OUTSIDE OF THE PARIS CITY LIMIT IN ZONE 4. IF YOU HAVE A PASS FOR ZONE 1-5, YOU DON't NEED TO WORRY. BUT IF YOU ONLY BUY LOCAL TICKETS, YOU WILL NEED TO BUY A TICKET WHEN YOU LEAVE VERSAILLES TO GET BACK INTO PARIS WHICH COSTS JUST A BIT MORE THAN A REGULAR SUBWAY TICKET.

FIRST GOAL: GET TO ANY OF THESE TRAIN STATIONS THAT HAVE THE RER C TRAIN IN PARIS CITY LIMITS:
ONCE YOU GET TO ANY OF THESE STATIONS, YOU WILL NEED TO HOP ON THE CORRECT!!!! VERSAILLES TRAIN. THERE IS 2 DIFF TRAINS THAT GO TO 2 SIDES OF VERSAILLES. THE CORRECT TRAIN FOR VERSAILLES IS
VERSAILLES RIVE GAUCHE
MAKE SURE YOU HOP ON THIS TRAIN TO GET TO VERSAILLES RVE GAUCHE. Once you get there, you literally walk 2 blocks to the castle! You will follow all the signs and pass by A MCDONALDS on the way.
DISNEYLAND PARIS
DISNEYLAND PARIS IS DEF A MUST VISIT IF YOU ARE INTO DISNEY AND DISNEY PARKS. BUY YOUR TICKETS ONLINE IN ADVANCE AND HAVE THEM EMAIL YOU A PDF:
https://www.disneylandparis.com/en-us/
Disneyland paris is not as busy as the American or Japan counter parts and they're small enough you can visit in 1-2 days. The price of admission is cheaper than America….and there's some exclusive PARIS items you must get. There's also some exclusive Paris rides that don't exist anywhere in the world:
THE RATATOUILLE RIDE AND THE ORIGINAL HOLLYWOOD TOWER OF TERROR!. Like Versailles though, Disneyland Paris is 20 miles out side of Paris in the suburbs so you will need to take a Regional RER A Train. Have no fear….it's SUPER easy to get to Disneyland Paris.
FIRST THINGS FIRST: GET YOURSELF TO ANY RER A TRAIN STATION:
Once you get to any of the above RER A trains…you are going to look for the sign of the train that says MARNE LA VAILLE – CHESSY. THIS TRAIN LITERALLY DROPS YOU OFF RIGHT AT THE DISNEYLAND GATES! Please note…this is outside of the paris zone 1 so again, you will have to buy a ticket proper train ticket for zone 1-5 or zone 1-3 to get back on. Not a big deal…just a heads up!
Some of my places you must see if you are new to Paris.
Here are some places you should probably go on your first visit.
The Louis Vuitton Flagship Store and Champs Elysee's Grand Boulevard
Versailles Chateau (the giant estate in the burbs)
Eiffel Tower (from a distance…)
Sacre Coeur and Montmartre
Le Marais Neighborhood For Shopping
Notre Dame and walking the Island (RIP NOTRE DAME)
Batobus and cruise the Seine River.
Galeries Lafayette and Printemps Department Stores
Musee D'orsay
Saint Germaine neighborhood and the art walks
My lower priority list if you have time:
1) The Louvre
2) Disneyland Paris
3) Gare Montparnasse
Some Famous French Musicians
Going off topic here to introduce you to some French musicians so you can be cool and cultured before you arrive. French rap is the business. Here are some links to some Youtube videos. Watch up my friends
Google Maps Chicken Scratches
Here is my famous Google Maps photos from emails I used to send every year. Feel free to use this to help you navigate around Paris!
PARISIANS LOVE GOING ON STRIKE
The French are very good at going on protests and strikes. Like probably the best in the world. Every year I go in June, there's always a new strike. Whether its the Train drivers, the Subway, the teachers, Amazon, etc you name it. The French are on strike. It's beautiful. Just know that your day will be inconvenienced because of this. Plan ahead folks!
As of right now, the ballet dancers are on strike because of their pension age being raised…SUPPORT BALLET!
So You Probably Want To Eat
Okay…real talk…Mcdonalds in Paris is good. GET THE CURRY SAUCE OMGGGGGGGG
Okay so before I go into restaurants….let's talk about fast food.
I'm the type of guy that likes to go to American fast food restaurants overseas to actually taste the difference. Why? BECAUSE I SPENT ALL THAT MONEY YOU BEST BELIEVE IMMA TRY MCDONALDS COKE OVERSEAS HAHAHA.
So Paris has quite a few American places. Mcdonalds, KFC, Chipotle, Starbucks, etc.
Mcdonalds = YES, GET THE POTATO WEDGES AND CURRRY SAUCE
CHIPOTLE: The closest "mexican" food you will get in paris…………
KFC: OKAY, KFC DOESN'T SELL ACTUAL CHICKEN IN PARIS….ONLY BABY WINGS?!?!?!?! I WAS STANDING AT THE MACHINE FOR 10 MINUTES IN DISBELIEF……
BURGER KING: I DON't ACTUALLY EAT AT THE BURGER KING IN AMERICA SO THIS IS ON Y'ALL.
SUBWAY: IF YOU GO TO PARIS AND YOU EAT AT SUBWAY UNFRIEND ME NOW
SO NOW THAT WE GOT FAST FOOD OUT OF THE WAY….. I kind of have a love hate with French food. some days i want it…some days i don't. I find myself only craving bread on paris.
However, there's one thing most can agree on…Asian food is notoriously bad unless it's Vietnamese. Like..microwave Chinese food….JUST WARNING YOU NOW….
PRO TIP: AVOID CAFES UNLESS THEY'RE RATED. CAFES GENERALLY JUST OFFER STEAK AND FRIES. BORING. DON'T EAT ANYWHERE NEXT TO A TOURIST SPOT EITHER. PRICES ARE JACKED UP FOR A REASON CHUMPS.
In Paris, I generally eat a lot of bread, pastries and desserts as they are some of the best in the world. Regular non Michelin starred restaurants…you kind of need to do homework. Vietnamese food is pretty close to home in California (kind of) so I recommend trying that out as well. I also dig my native Cambodian food that's available in Paris because it tastes different as well. Most Thai restaurants you will see will actually be Cambodian owned as our foods are similar so you can ask me for recommendations there as well. ALSO, TURKISH FOOD IN PARIS (KEBOBS, FALLAFELS, ETC) IS SOME OF THE BEST I EVER HAD IN THE WORLD!
I do have some good neighborhoods though for you to visit:
A BAR AREA AND STREET = Rue Mouffetard (see map above). It's in the Latin quarter aka where all the universities kind of meet. At the top of the hill is a ton of bars and outwards facing cafes to grab a quick beer and people watch. As you walk down the hill, there are some bars that serve that MUCH DELICIOUS BELGIUM MONASTERY MONK BEER (IF THEY HAVE IT IN STOCK at Brewberry Bar. The Westvleteren 12 beer…ask for it. It's anywhere from $20-32 a bottle depending on the supply but the best beer I've ever had. They speak English here as well)
THE PARIS NIGHTLIFE AREA= BASTILLE. Fair warning = gets crunk over here. The hood comes out as well sometimes. But I've had a lot of fun walking these streets and people watching and popping in for a cocktail from time to time. Ironically, there's a friendly small Cambodian restaurant in this neighborhood I went to with my friends Mike and Tristan from Long Beach Proper (the boutique) and we had a good meal.
THE BEST DESSERTS IN PARIS? = Galeries Lafayette Gourmet (metro stop, exit LAFAYETTE) is a good place to start. Some will argue with me but at the Galaries Lafayette- the giant department store with a dedicated food floor; you will have access to a lot of good dessert and chocolate on one floor versus going out to the different small bakeries thruout the city. I always take my friends here first to get a taste of what chocolate and pastries should taste like first; before going to some of the well known spots around Paris.
THE "IT WAS GOOD ENOUGH FOR ME TO GO BACK" LIST HAHA
my list of go to places isn't actually that big because the fun part of going to paris is discovering places on your own. just avoid the cafes on main streets and you should be in for a good meal. but here's some of the places i actually go to…more than once.
one of my faves: le comptoir. https://www.yelp.com/biz/le-comptoir-du-relais-parisone of my faves. even bourdain raved about this place.  but we go here for great occasions. its very, very french lol

FRENCHIE restaurant https://www.yelp.com/biz/frenchie-restaurant-paris .  http://www.frenchie-restaurant.com/home-restaurant-fr  another one of my faves. somewhat pricy but not so bad. you gotta book reservations but i think you can go do it on their website. my aunt called this in for me.  im pretty sure half the chef team is from america too hahaha. SO GOOD.  check out the yelp for types of dishes they doALSO, NEXT DOOR FOR LUNCH IS FRENCHIE TO GO.  BEST PASTRAMI SANDWHICH IVE EVER HAD IN MY LIFE.   http://www.frenchietogo.com/lunch-menu passage 53 (2 michelin stars)https://www.yelp.com/biz/passage-53-paris

IF YOU KNOW WHO JOEL ROBUCHON IS THIS IS PROB ONE OF THE PRICIEST PLACES IN PARIS:L'Atelier de Joël Robuchon. I WOULD GO HERE IF THE GIRL SAID YES TO YOU PROPOSING. IF SHE SAID NO, YOU GONNA BE AT MCDONALDS WITH THAT CURRY SAUCE BOYYYYYY. I WENT HERE WHEN I WAS YOUNG DUMB AND IN LOVE AND ALMOST MAXED OUT A CREDIT CARD WHEN I WAS 22…..LESSON LEARNED….FOOD WAS STILL GOOD THO HAHA
https://www.atelier-robuchon-saint-germain.com/
Boutary (top ten rated, my cousin raves about this place) , you can reserve online
https://www.tripadvisor.com/Restaurant_Review-g187147-d9783452-Reviews-Boutary-Paris_Ile_de_France.html
L'ilot  (seafood, i went here with my aunt, the staff speaks english here)https://www.tripadvisor.com/Restaurant_Review-g187147-d3649519-Reviews-L_ilot-Paris_Ile_de_France.html
HOLYBELLY!  this place has american style breakfast!  pancakes/eggs/etc.  it's actually decent haha. https://www.yelp.com/biz/holybelly-paris
GALLINA https://www.tripadvisor.com/Restaurant_Review-g187147-d10548809-Reviews-Gallina-Paris_Ile_de_France.html
CHEAP EAT: LA HALAL SUD or HEVI restaurant (best turkish / lebanese food) https://www.tripadvisor.com/Restaurant_Review-g187147-d10120515-Reviews-Restaurant_hevi-Paris_Ile_de_France.html  i spent my summers around the block from here. same neighborhood
CHEAP EAT:  chez lili et marcel (near chinatown, and the neighborhood my family is from)  https://www.yelp.com/biz/chez-lili-et-marcel-paristhis place is dope. traditional cafe with steaks, burgers, fries and desserts.  all the cafes in paris are the same…but at least this one is nice hahaha
CHEAP EAT: LE BANQUIER – BEST COUSCOUS SERVED ONLY On WEEKENDS-  ITS A FRENCH MOROCCAN RESTAURANT
CHEAP EAT:  Pho Bom – in the 13th- very authentic pho and vietnamese cuisine- probably best in paris
CHEAP EAT:  Le Cambodge (very good cambodian food).  https://www.yelp.com/biz/le-cambodge-paris-3
THAT TAX REFUND BABY
Warning: Paris is a very fun place to spend money…..You will go broke. If you are into luxury goods and very French things….I have places for you.
FIRST THING TO ADDRESS: VAT REFUND. IF you are not a EU Citizen, you are entitled to a 10-15% refund on all goods over $200. This means if you buy anything from Louis Vuitton, you will get a refund slip for you to claim back at the airport. Here's how the process works:
BRING YOUR PASSPORT WHEN YOU PLAN ON GOING SHOPPING. YOU WILL NOT GET THE REFUND IF YOU DON'T BRING YOUR PASSPORT
BUY YOUR ITEM ON CREDIT CARD
THE SHOP WILL FILL OUT A SLIP FOR YOU TO BRING TO THE AIRPORT
GO TO THE AIRPORT EARLY!!!!!!!!!!!!!!!!! CHINESE TOUR BUSES WILL RUIN THE TAX REFUND COUNTER FOR YOU!!!!!
FIND THE TAX COUNTER AND STAND IN LINE. YOU WILL THEN GO TO A TAX AGENT AND HAND THEM THE SLIP FOR THEM TO STAMP.
THEY WILL MAIL THE STAMPED CARD FOR YOU
YOU WILL REFUNDED IN 2-4 WEEKS ON YOUR CREDIT CARD THE TAX REFUND
PLEASE NOTE, YOU ONLY GET $800 DUTY EXCEPTION FOR AMERICA SO YOUR JOB AS A US CITIZEN IS TO CLAIM WHAT YOU SPEND OVERSEAS. HEHEHEHEHEHEHEHEHEHE
SOME PLACES TO SHOP
Okay so now that we got that tax refund out of the way, let's talk about cool places to shop. Let's get the obvious out of the way, FANCY SHOPPING IN PARIS:

GOOGLE MAP THIS:
Rue Saint-Honoré
ON ONE STREET YOU WILL FIND ALL THE FANCY JAWNS. I LOVE GOYARD. GO HARD WITH MY GOYARD 2 CHAINZZZZZZ
NEXT IS CHAMP ELYSES…THE GRAND STREET. ALSO HOME TO THE LOUIS VUITTON FLAGSHIP STORE. GOOGLE MAP THIS:
Champs-Élysées
CHEAP GIFTS AND ABILITY TO BE HUSTLED AND PICK POCKETED: ANVERS METRO STOP NEAR MONTMARTRE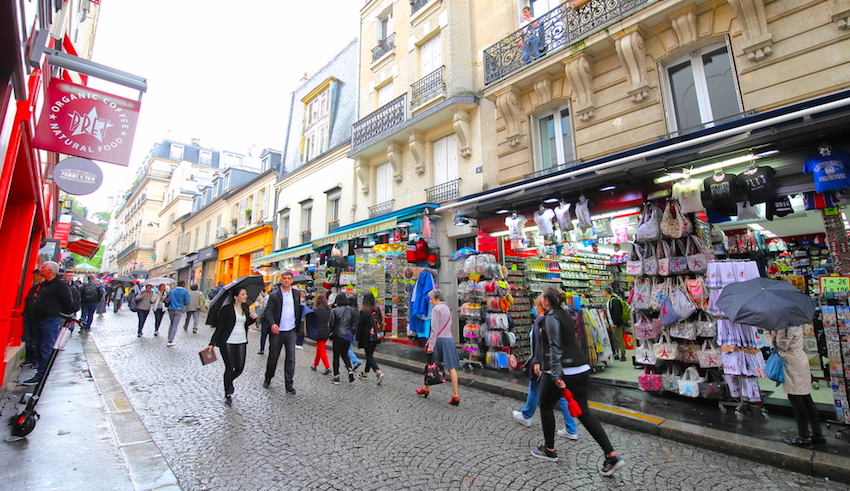 CUTE OLD SCHOOL SHOPPING? THE GRAND BOULEVARDS
This is a cute and forgotten part of Paris but the metro stop is grand boulevards. It has a lot of long hallways you can walk up to look at shops. Highly recommended. There was an old vintage toy store I was in for a long time and I come here every time I'm in Paris
THE COOL AREA: LE MARAIS
The Marais is a cool neighborhood I recommend every going to because it's hip, vibrant, has all the cool shops, and decent food. There is probably where you will hear English spoken the most. Check out the shops below:
GALERIES LAFAYETTE, THE GREATEST DEPARTMENT STORE
You can't come to Paris and NOT go here. This is the quinessential department store. There are others in town and across the street like Printemp and BHV but Galeries is the one. Pro tip: GO ON THE ROOF FOR FREE TO GET FREE PARISIAN SHOTS!
ONE OF THE BEST VINTAGE TOY STORES IN PARIS: LULU BERLU
I can spend hours in here. One of the better vintage toy stores in Paris…make sure you check this out: https://www.lulu-berlu.com/accueil-m144-en.html
SMALL CUTE NEIGHBORHOOD ISLAND BY NOTRE DAME FOR BOUTIQUE SHOPPING: ILE SAINT LOUIS
SOME PRETTY PICTURES OF PARIS TO INSPIRE YOU. AND PLACES TO VISIT
More images on my website wrongkey.com under places. click on Paris France
WRAP THIS CRAP UP
Thank you for making it this far. I hope this guide was somewhat helpful. I wrote this guide because I've been to Paris so many times that people kept asking me for help. If you get anything from here….glad I could be of service!